Gift voucher at the Quellenhof
Your holiday in South Tyrol
Is there anything more beautiful than spending some special, precious moments together with the one you love? Gift vouchers are available for a wonderful holiday in South Tyrol - all year round.
Deutsch
English
Italiano
Français
English
Overnight stay
Culinary delight
Wellness & Spa
Sport & leisure
Worth vouchers
Short break for 1 night
1 night with gourmet breakfast buffet und exquisite 5 course menu in the evening
10.500 m² spa & wellbeing
Valid Season A, B, C
16.02. - 08.07.2023 | 27.08. - 22.12.2023
Room selection
Guesthouse V (Hotel Vital)
Guesthouse P (Hotel Park)
Guesthouse F (Forellenhof)
Delivery method
Presentee
Preview with inscription text
Add another voucher
Continue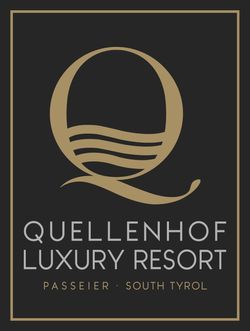 Quellenhof Luxury Resort Passeier
Pseirerstraße/Via Passiria, 47
39010 St. Martin in Passeier
Italy
Do you have any questions?
+39 0473 645 474
+39 0473 645 499
Your data is safe!
Encrypted transactions
In an encrypted transaction, the data is transmitted securely from your computer to us and protected from third-party access.
Voucher 1
Short break for 1 night
€ 500.--
Bergkristall
Delivery method
E-Mail
To me
Total price:
€ 500.--
VAT included
Information
Data protection:
We use your data exclusively for processing your inquiry or your order. Please see our
Privacy policy
for more information on the handling of personal data. The data will be deleted 24 months after full payment.