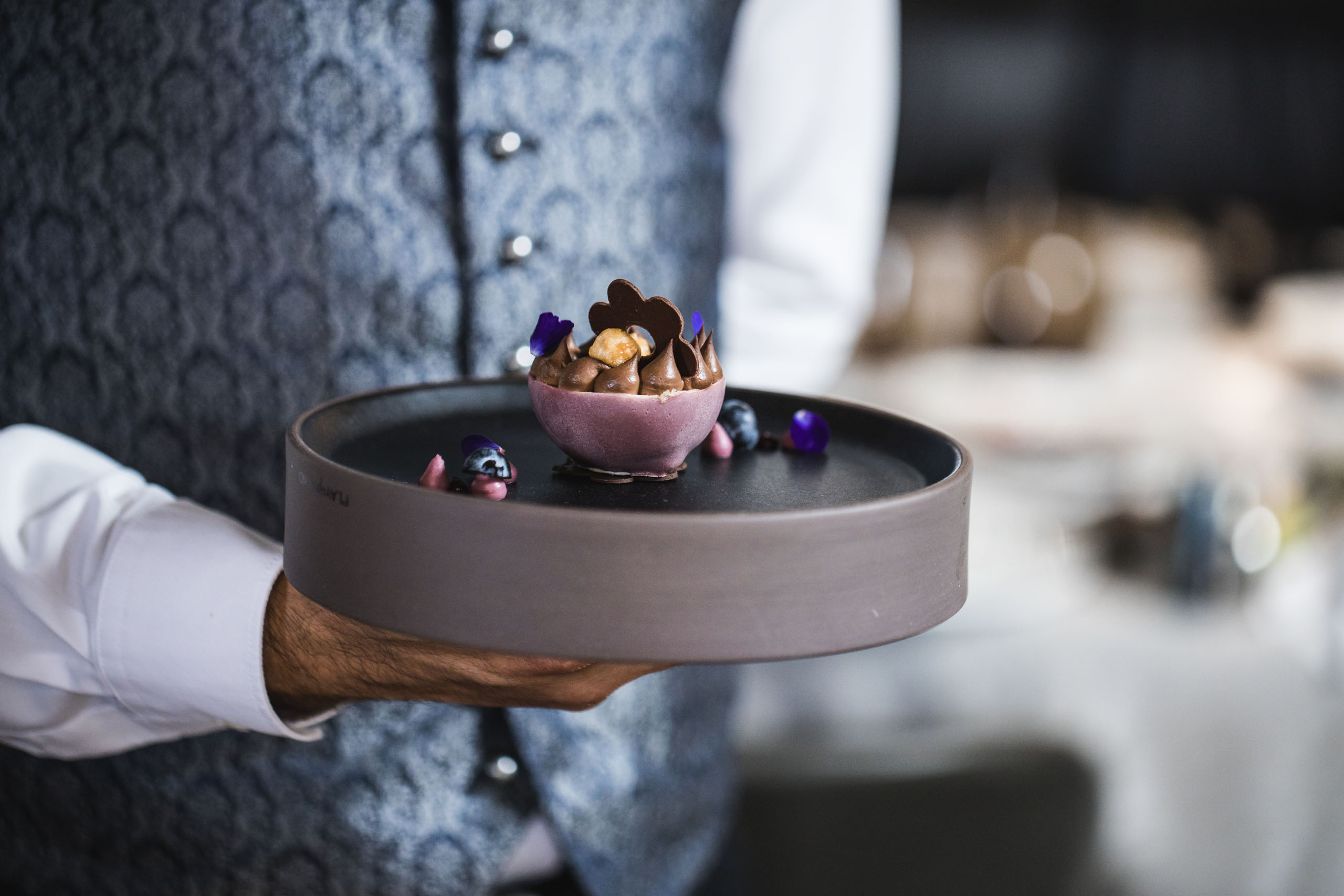 Culinary delights at the gourmet hotel in South Tyrol
The world of flavours
Enjoyment for all the senses is a priority at the Quellenhof, your gourmet hotel in South Tyrol near Meran. Experience refined culinary creations, crafted from high-quality ingredients and presented like works of art on your plate, and fine wines that complete the symphony of flavours – every meal with us is like a journey for the senses. A journey that you will always remember. Delicious food, outstanding wine, and a holiday in South Tyrol – everything the soul needs.
This is what your perfect day at the Quellenhof looks like.
As the birds chirp joyfully in the tall treetops and the sun timidly casts its first rays over the idyllic surroundings, you awaken gently, savouring the comfort of your luxurious box-spring bed. Your first thoughts are of the rich breakfast buffet with its fresh fruit, fresh-squeezed juices that provide the necessary vitamins for the day, creamy coffee specialities, and sweet and savoury delicacies... You will be amazed at the morning delights at the gourmet hotel in South Tyrol near Meran!
After an eventful and relaxing day on your luxury holiday in South Tyrol, exceptional culinary experiences await you in our Quellenhof restaurant in the form of a six-course menu prepared by chef Michael Mayr and his 40-member team. Several times a week, we fire up the in-house pizza oven at our gourmet hotel in South Tyrol near Meran to serve you crispy pizzas in an array of mouth-watering variations. All this and much more is included in the gourmet half board at the Quellenhof Luxury Resort Passeier.
Important: Please let us know if you have a lactose, gluten, or histamine intolerance or prefer vegetarian or vegan dishes. We will be happy to take your wishes into account. We ask for your understanding that other intolerances cannot automatically be taken into account. However, please feel free to mention these during the reservation process and we will consult with our chef.
Please note that for guests staying in the exclusive suites and chalets of Guesthouses V and P, breakfast and dinner are served in the new Panorama Restaurant.
Satisfy your hunger in between at the gourmet hotel in South Tyrol
Should hunger strike between the extensive breakfast and the exclusive gourmet dinner, the à la carte restaurant of our wellness hotel in South Tyrol awaits you daily from 12 p.m. to 2 p.m. and from 6 p.m. to 9 p.m. In the afternoon and after 9 p.m., it also serves a small selection of warm dishes, salads, and a hearty South Tyrolean "Marende". Snacks, salads, cold and warm starters, main courses, desserts, cakes, and ice cream sundaes also await you daily from 11 a.m. to 7 p.m. in the Bistro Atmosphera (where you can dine in your bathrobe) in the gourmet hotel in South Tyrol near Meran.
Enjoy our exclusive gourmet half board with rich breakfast buffet and six-course menu of choice with culinary delights in the evening.
The small but very fine restaurant refers in its name to Quellenhof's founding year. Today, Gourmetstube 1897 is a multi-award-winning gourmet restaurant.
Sky Restaurant Teppanyaki
So many (or few) guests can be seated in the exclusive show cooking restaurant, where you can experience the preparation of Japanese food up close: show cooking and gourmet cuisine in one!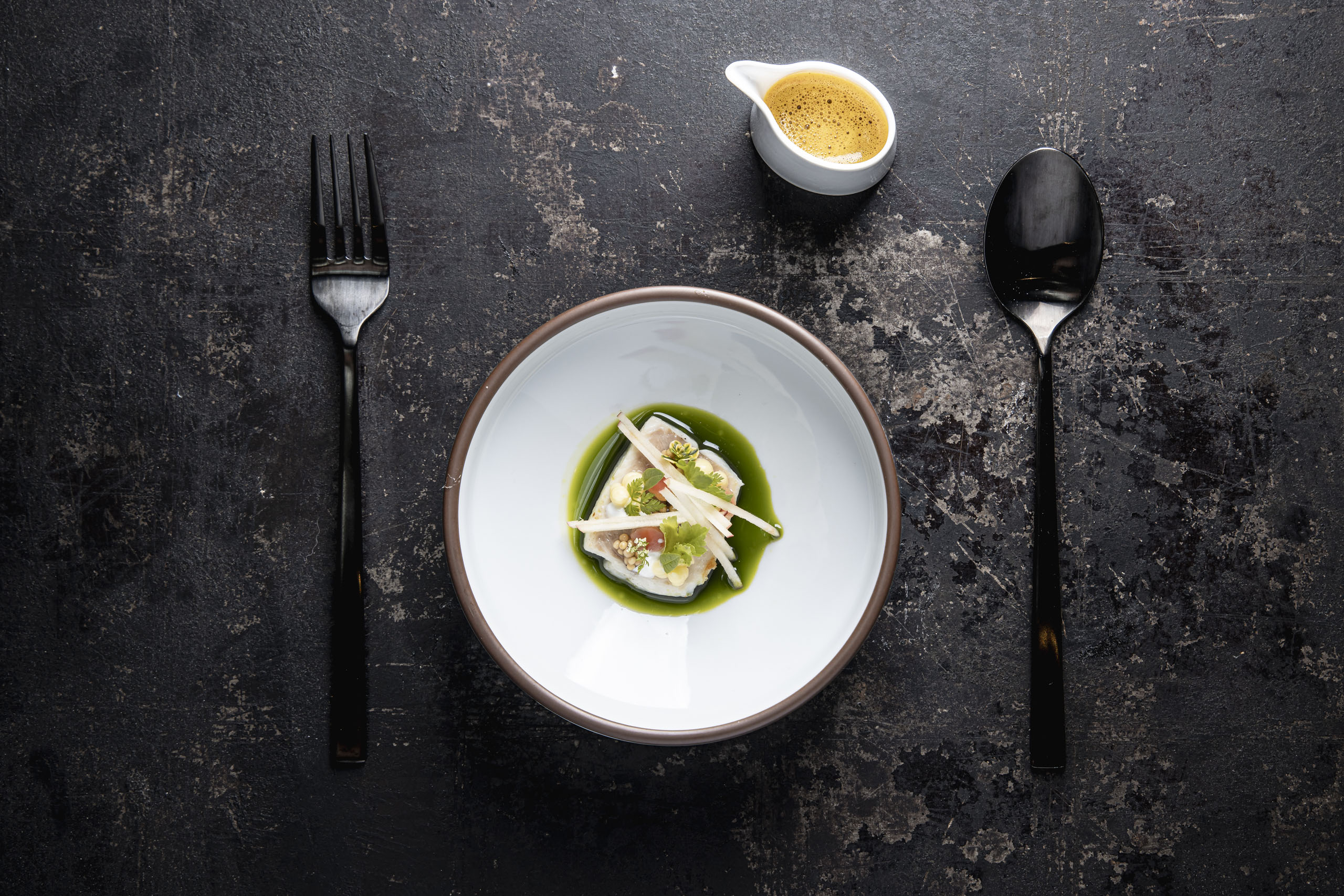 Dine to your heart's content at the Gourmetstube 1897
Dine to your heart's content at the Gourmetstube 1897
The award-winning Gourmetstube 1897 enchants guests from near and far with its excellent dishes, which skilfully combine a wide variety of flavours. This restaurant pays homage to the Quellenhof's founding year. Since 2017, our gourmet restaurant near Meran has been taking guests on culinary journeys under the masterful guidance of Chef Michael Mayr.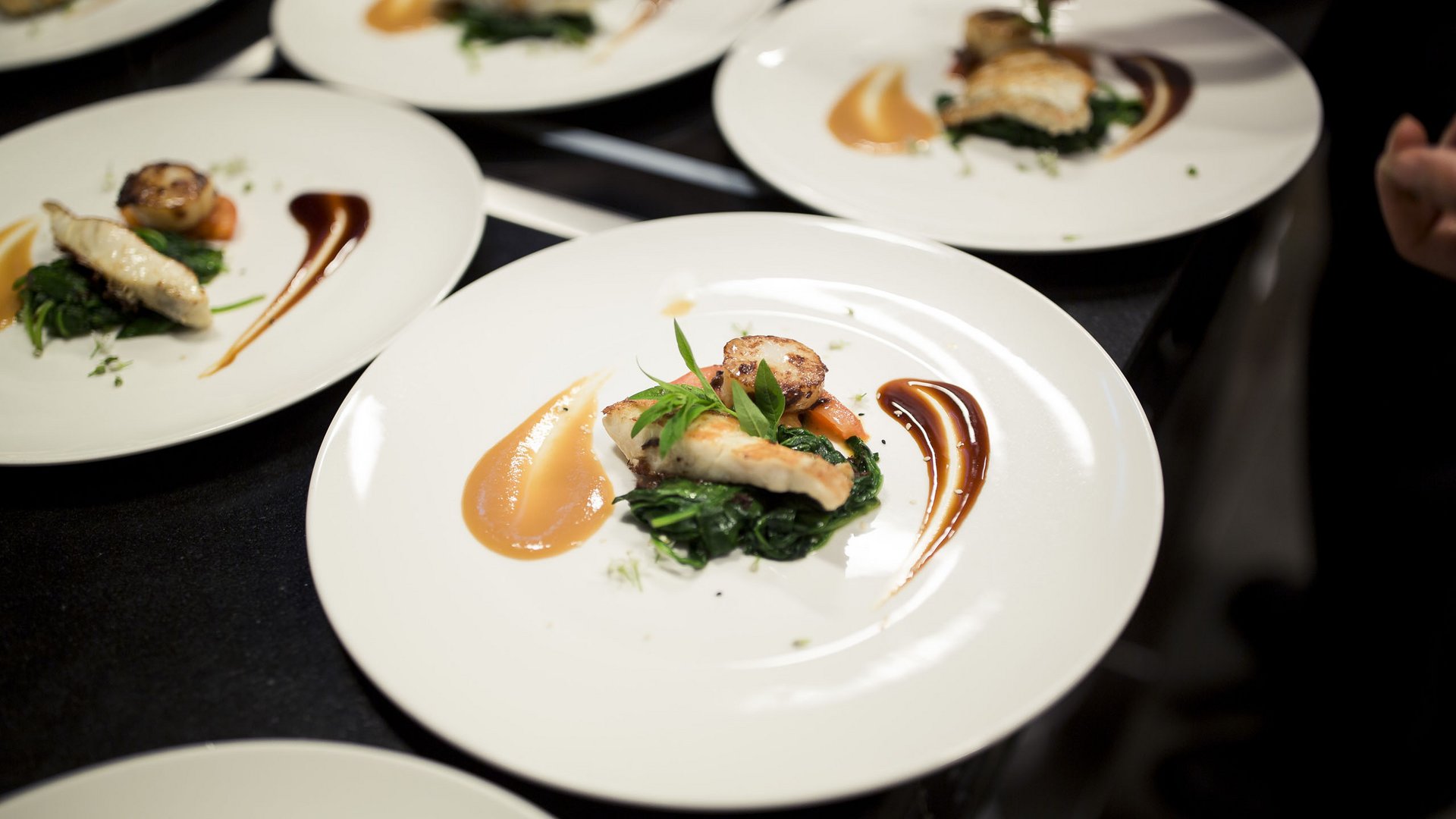 Exclusive show cooking in the Sky Restaurant Teppanyaki
Exclusive show cooking in the Sky Restaurant Teppanyaki
A plateful of Japan, with stunning Val Passiria/Passeiertal as your backdrop – discover South Tyrol's first teppanyaki restaurant at the Quellenhof Passeier, where authentic Japanese show cooking creates a unique gourmet experience. The dishes are freshly prepared in front of the guests in the original Japanese way and then eaten at the communal table around the grill. Dinner at the Sky Restaurant Teppanyaki is a unique gourmet experience that you will remember fondly for years to come.