Walk in the footsteps of Empress Sissi.
Experience the spa town of Meran
The spa town of Meran and Val Passiria/Passeiertal are rich in culture, tradition, history, action, and enjoyment. So that you can get a feeling for the bright and bustling Mediterranean city and plan your first holiday activities, we've collected a few insider tips for you.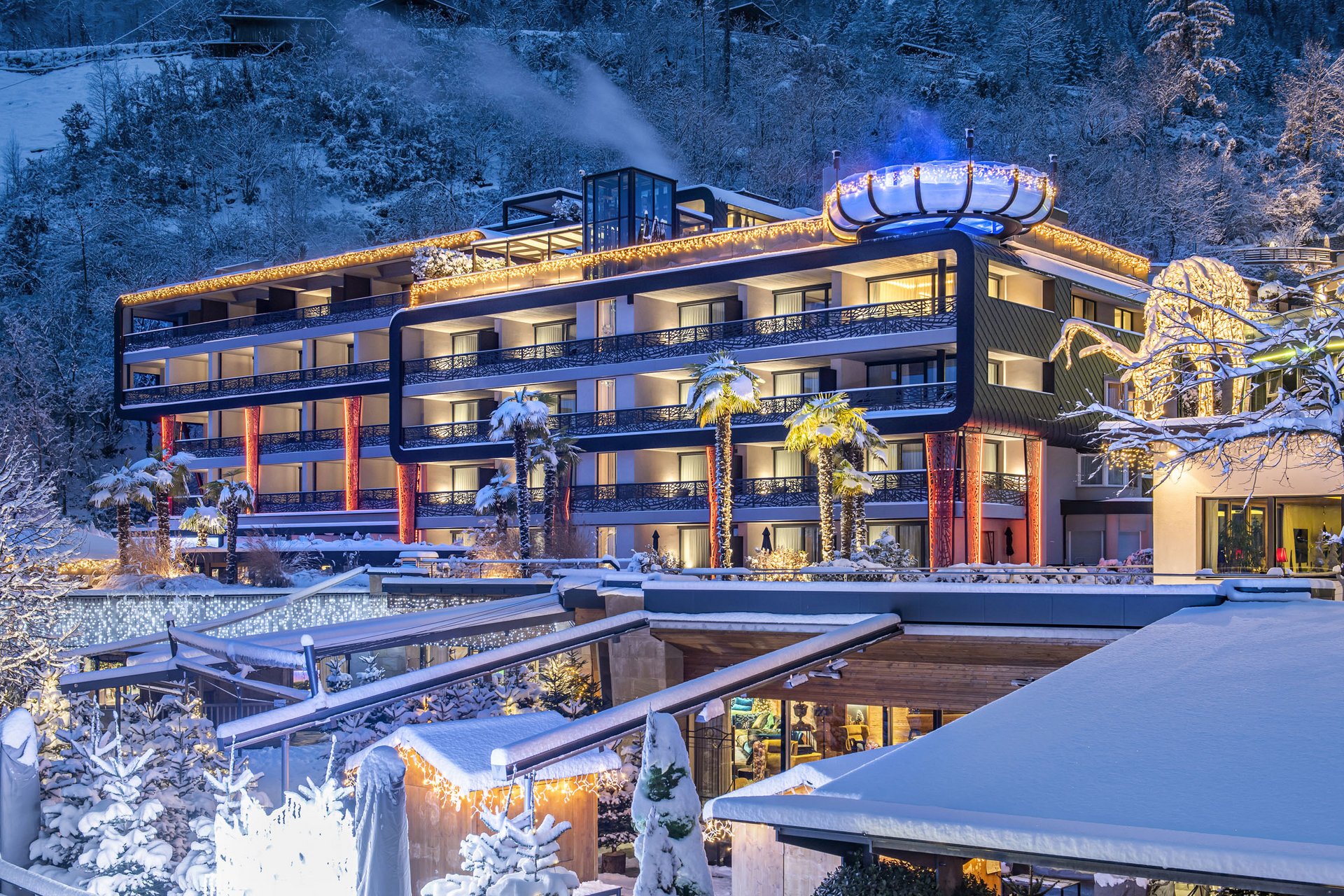 Our insider tip for the Christmas season
You don't have to travel far in winter to find a romantic, enchanting Christmas market to stroll through. Pay a visit to our in-house Christmas market on the terrace of the Quellenhof Luxury Resort Passeier. You'll be captivated by the Christmas forest, fragrant mulled wine stands, the sheep pen with its fluffy inhabitants, the large fireplace, and the many exhibitors offering their handcrafted products. The specially made little houses are lovingly decorated and illuminated. Look forward to our special events, such as the Krampus Run through the Christmas market, the traditional "Feuerzangenbowle" (a festive alcoholic drink) after the evening torchlit hike, and the performance of the Alphorn blowers. The Quellenhof Christmas market takes place several evenings a week from the end of November until the beginning of January.