Making holiday memories at the sports hotel in South Tyrol
An array of vibrant experiences
Imagine a holiday paradise where all your wishes are granted and every need is catered for. Whether you want to enjoy leisurely hikes to reconnect with nature or embark on thrilling new adventures that will be cherished memories for years to come. Your holiday paradise is within reach – our sports hotel in South Tyrol's picturesque Val Passiria/Passeiertal. Whatever you want from your luxury holiday in South Tyrol, we will satisfy your longings. Our incomparable offer is second to none.
Unforgettable outdoor adventures
At the Quellenhof Luxury Resort Passeier, you can choose from countless leisure activities in the fresh mountain air – or underwater. Hike along well-maintained, panoramic paths to towering peaks, pedal and enjoy the breeze on your face while cycling, or explore the lush forests and colourfully speckled Alpine meadows on horseback. If you want a bird's eye view of this tranquil natural paradise, our helicopter partner DOLOmagic will take you on a scenic flight over the magical Dolomites. But it's not just about flying high! At the sports hotel in South Tyrol, you can also go diving in our own diving pool, where you can take diving lessons and even get your diving certification. Speaking of water, the crystal-clear and bubbling Passirio/Passer river adjacent to the resort is teeming with trout, ready to be caught. And if you love ball sports, we recommend a game of golf on the hotel's own four-hole golf course, a tennis match on one of the seven tennis courts, or a game of padel tennis on the hotel's padel court. You will never get bored at the sports hotel near Meran – guaranteed!
Indoor adventures at the sports hotel in South Tyrol
The sports hotel in South Tyrol doesn't just offer outdoor adventures. We also have a multitude of indoor sports and exercise opportunities! The Quellenhof Passeier is a luxuriously outfitted hotel with a climbing hall suited to a range of levels. Did you know this is also a hotel with a gym in South Tyrol? Enhance your workout results by booking a personal trainer. Our trainer will address your specific needs and give you health and fitness tips. If you want to rediscover yourself on holiday and bring your body and mind into harmony, we recommend a yoga class with our yoga instructor. With a free mind, you can then devote yourself to fun activities like bowling or table football.
Experience active variety in our resort. Make use of our fitness rooms and take part in activities such as yoga, hiking, and mountain biking.
The resort features seven first-class tennis courts and a padel tennis court with rackets and balls for rental.
At Quellenhof Passeier, golf enthusiasts have the unique opportunity to refine their skills on the hotel's own 4-hole golf course.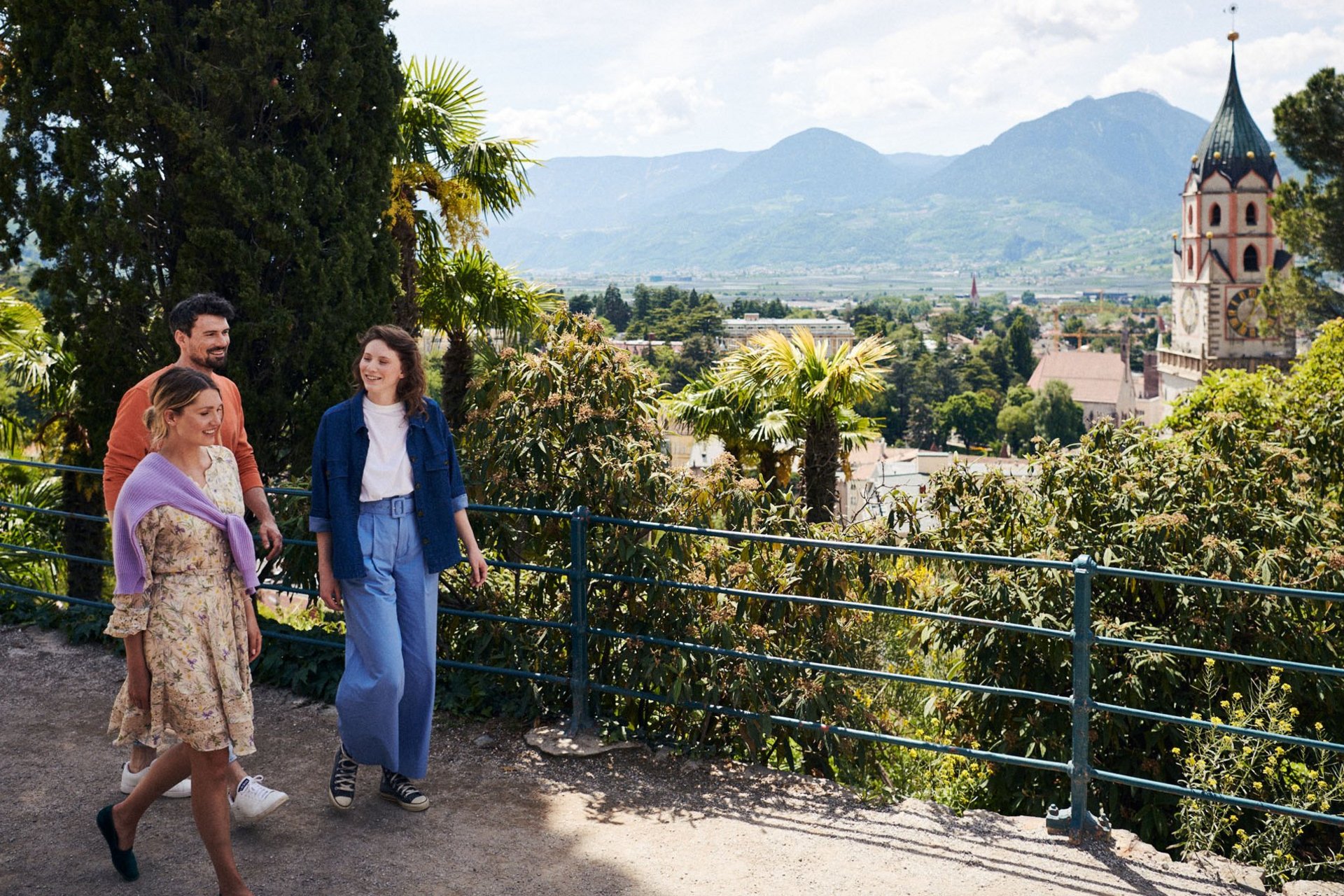 Discover the surroundings of the sports hotel in South Tyrol
Are you intrigued by stories of the past? Do you like to be inspired by works of art and enjoy creating narratives around them? Meran and Val Passiria/Passeiertal are abundant with museums, artistic institutions, and events. Take part in Meran's traditional grape festival with a large parade in autumn, take a trip back in time in the birthplace of Tyrolean freedom fighter Andreas Hofer, and feel that special Christmas anticipation during a stroll through the Meran Christmas market.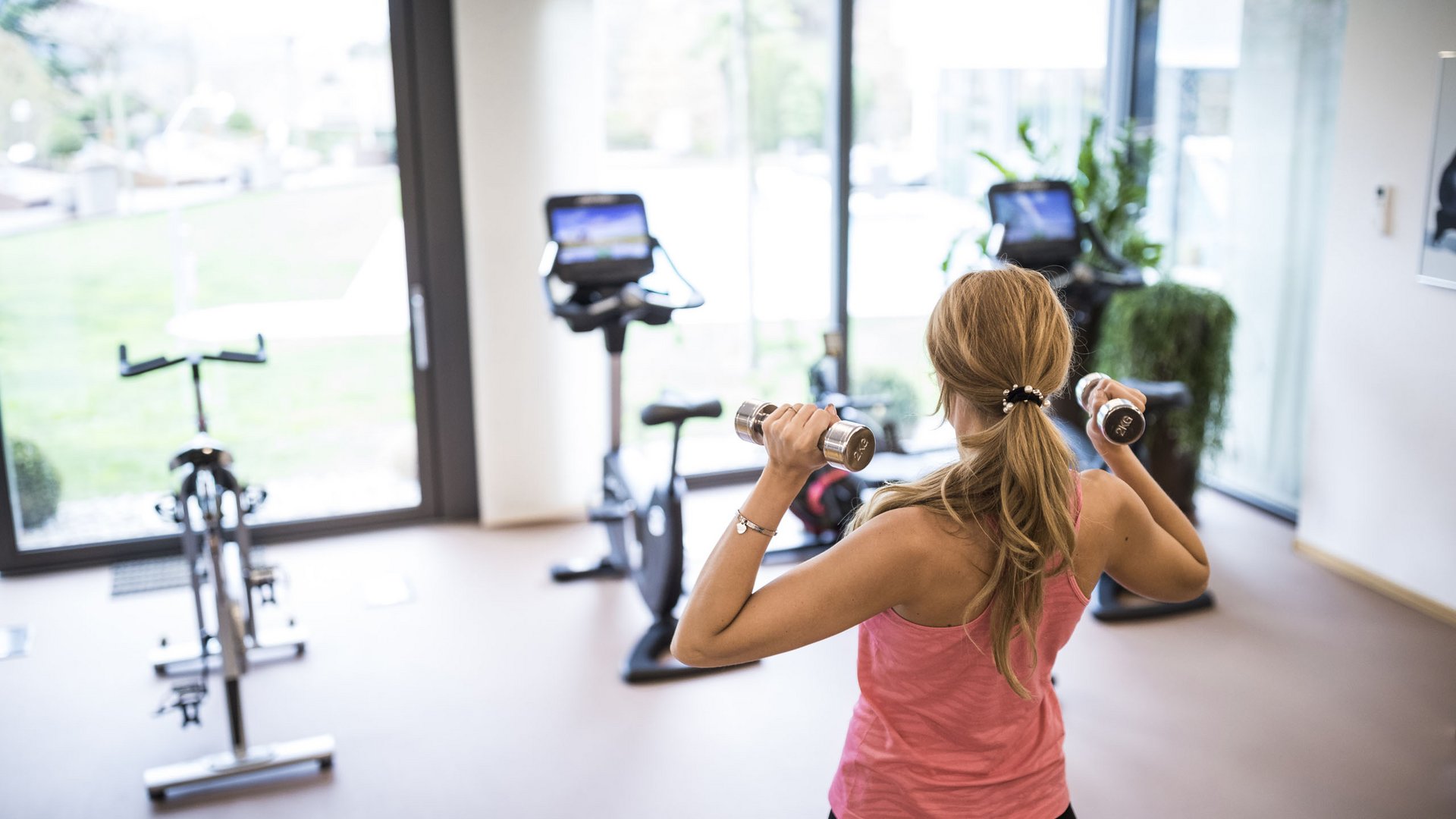 As guests of Quellenhof Passeier, you can use all the amenities for an active holiday of Hotel | Chalet Das Alpenschlössel:
Spacious and well-equipped gym and fitness room with trainer
Varied active programme with several workouts per day, e.g. water gymnastics, Yoga, back gymnastics, Nordic walking, jogging, exercises for stomach, legs, and glutes …
Weekly guided hikes
Bike rental and weekly guided mountain bike tour
1 tennis court, tennis rackets and balls for hire